Genesis 1:6-8
God spoke: "Sky! In the middle of the waters;
separate water from water!"
God made sky.
He separated the water under sky
from the water above sky.
And there it was:
he named sky the Heavens;
It was evening, it was morning—
Day Two.
The past several weeks our sky at sunrise and sunset has been just glorious.
I mean, stop in your tracks, catch you off-guard, leave you awe-struck, make you forget where you are, beautiful.
I don't remember the sky being like this. Part of me wonders if I've been missing it all of these years and just started really seeing the beauty since I've gotten into photography or if the sky has just been especially awesome lately.
Either way, I'm so happy and thankful that God gave us this sky!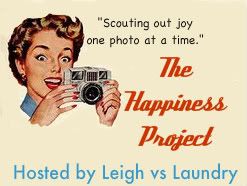 Sarah:)