The autumn sky always amazes me. A few nights ago the sky looked like it was straight out of a fairy tale.
I was "stuck" at soccer practice so I was very limited in where I could go to shoot it.
I love PSE actions and have come to rely on them for quick edits. I used Nelly Nero's Autumn Vintage on this shot.
Have you used any of Nelly Nero's actions?
Almost everywhere else I've lived, the autumn leaves are much more vibrant than they are here in SC.
However, autumn is still pretty, mostly because it's about 75 degrees in the middle of November and that makes me happy!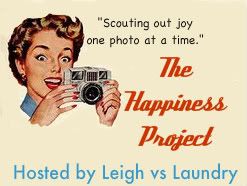 Have a wonderful day!
Sarah:)
P.S. Katie and I would love to have you link up to Project Pinterest this Thursday!