Hello! I'm experiencing computer difficulties at the moment. Well, not really difficulties, but, shall we say, adjustment problems. We got a new computer a few weeks ago in prepartion of the laptop dying. I needed photoediting software on the new computer so I've installed a 30-day trial of Lightroom 3 to see if like that or want to stick with PSE. I think I will grow to completely love LR3, but right now I'm just confused! I can't find the "undo" button and can only undo something under "Edit". That's too much work for these arthritic hands! Do you have a tutorial your can recommend to me to start learning this new program quickly?

Another problem I'm having is that I messed up the laptop somehow and cannot get anything to download and if I accidently forget to now download anything (like a pdf from a site or something like that), then I can't open up any other programs or tabs online. Drives me nuts! Not sure what to do about it either. It's not a virus (not one that can be detected anyway) and I've tried to fix it via internet options in Google Chrome and Internet Explorer, but to no avail. Frustrating!!!!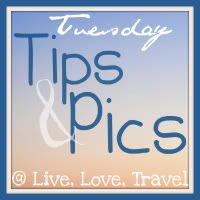 Signed,
A very frustrated mom,
Sarah:)
P.S. I'm also having bad luck with that picture up there. I can't get it to resize. Goodnight.